Image source
Working in one of the busiest metropolitans in the Philippines is no easy feat.
After all, being employed in one of the offices in a progressive city can only mean more mentally demanding and physically taxing jobs. For the most part, working in Manila means being in a flurry of activity from 9 in the morning to 5 in the afternoon insomuch that by the end of the day, you are not only physically spent and drained but relieved to have ended the workday as well. Combine that with an average employee's daily struggle with Metro Manila's ridiculous traffic conditions and you have for yourself a recipe for a stressful work week. With all that considered, it would be no wonder at all why city dwellers like Manileños themselves live for the weekends. In this regard, long weekends would then be a golden opportunity for a much-needed respite from the stressful daily grind insomuch that these holidays can be seen as a form of short reprieve. Indeed, when a non-working holiday falls close enough to the weekend, it would be enough reason to celebrate and prepare ourselves for a much-deserved vacation.
Luckily, Manila bounded by a myriad of beautiful provinces that you would not require a plane or boat ticket to get away from the city. If you have been wondering where to go near Manila, you are in luck as this article is a curated list of all the potential getaways near Manila that you can have in a three-day long weekend retreat. The list covers places that can be reached anywhere from a 3-5 hour drive from the metropolis which is just about right for a regular weekend getaway. So, if you are planning a brief excursion on the next long weekend, here are some of the potential places you can go to:
TOP LONG WEEKEND DESTINATIONS NEAR MANILA
La Union
Why La Union?
La Union, which has been given the moniker "Elyu" by locals and tourists, remains to be one of the best destinations in the north. Perfect for surfing enthusiasts, beach bums and weekend warriors, the place is ideal for individuals looking for a brief break from the endless hustle and bustle of the city.
TRAVEL TIME
Approximately 267 kilometers away from Metro Manila, traveling to La Union via the R-8 and N Luzon W Expressway takes about four hours and a half.
Recommended Places
San Juan
Image source
Anyone visiting La Union should know that the stops in their itinerary should include San Juan, the surfing capital of the north. A favorite among many tourists and locals, San Juan, is packed almost all year long. However, the best time to visit is from October to March as this is the time when the waves are perfect for surfing.
Baluarte Watch Tower
Image source
As with any Philippine city, La Union has its fair share of colorful history. Baluarte Watch Tower was built during the Spanish era and was mainly used to warn locals of looters from neighboring countries. Today, it is considered as one of the national treasures of the Philippines. If you wish to take striking photographs while enjoying the generous view of the beach, you should include this in your stops.
Grape Farms
Image source
One of the relatively new tourist spots that have emerged in La Union, the grape farms offers both tourists and locals alike something new in terms of Philippine travel experience. Grapes do not typically grow in the Philippines' warm climate making the experience incredibly novel for Filipinos to see them grow in a tropical milieu.
Rizal
Why Rizal?
Dubbed after the Philippines' national hero, Rizal province has a lot more to offer than just its famous mountain ranges and moniker. Unfortunately, Rizal has always remained as an underdog when it comes to tourism despite its proximity to the city. Indeed, while Rizal occupies a large portion of the Sierra Madre, there are still a lot of places you can visit in the province. Apart from climbing new mountains such as Mount Paliparan, you can explore the rivers, caves, windmills and even the dams. It has everything a province can offer and gives you a variety of activities to do over the weekend.
TRAVEL TIME
Rizal is roughly 50 kilometers away from Metro Manila. It takes an hour and thirty-nine minutes to reach the province via the Marikina-Infanta Highway or the Marilaque Highway.
Recommended Places
Pililla
Image source
If there is one thing you should never miss seeing in Rizal, it is the windmills of Pililla. While the mills of Bangui, Ilocos Norte are arguably more popular and well-known, these widely photographed windmills require a bit of a hike to see the towering turbines. More importantly, observing the Pililla windmills does not need you to go on an extended road trip as it is only a couple of hours away from Metro Manila. Apart from affording you a panoramic view of the generous expanse of lush green hills where the 27 wind turbines built so, you can also get to sample some of Pililla's juicy pineapples that have been said to rival Bukidnon's popular fruit offering.
Angono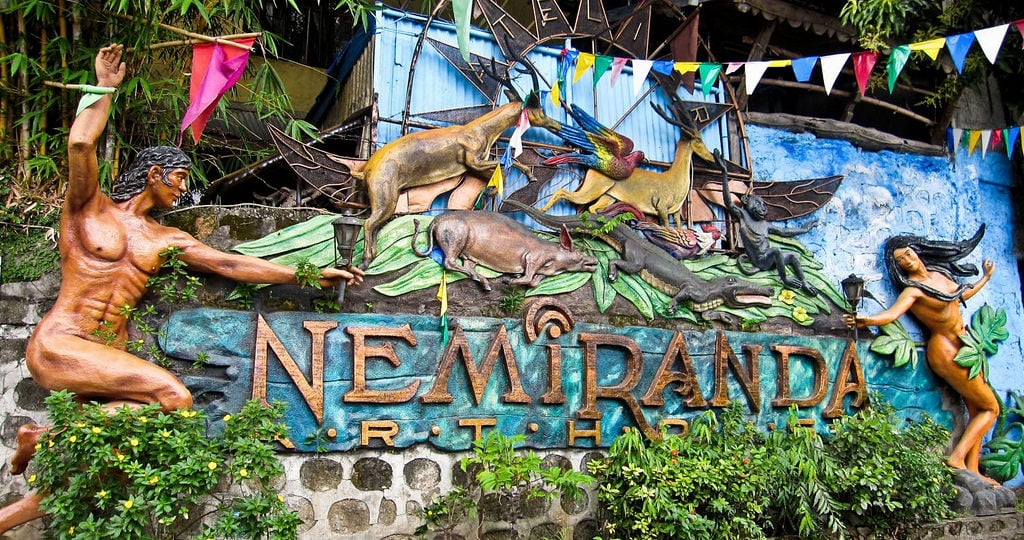 Image source
Angono is rightfully known as the country's art capital. On the surface, the town looks like an art explosion with many of its street walls functioning as a makeshift canvas. Apart from being the birthplace of National Artists Carlos "Botong" Francisco and Lucio San Pedro, Angono features art galleries and museums filled with works from renowned artists. To strengthen its status as the country's art capital, you can even find art right on its streets from the "Malakas and Maganda" statues outside the town hall to the murals on the walls and even on the gates of residents' houses. Strolling and making your way through the town is pretty much like making your way through an enormous art gallery.
Tanay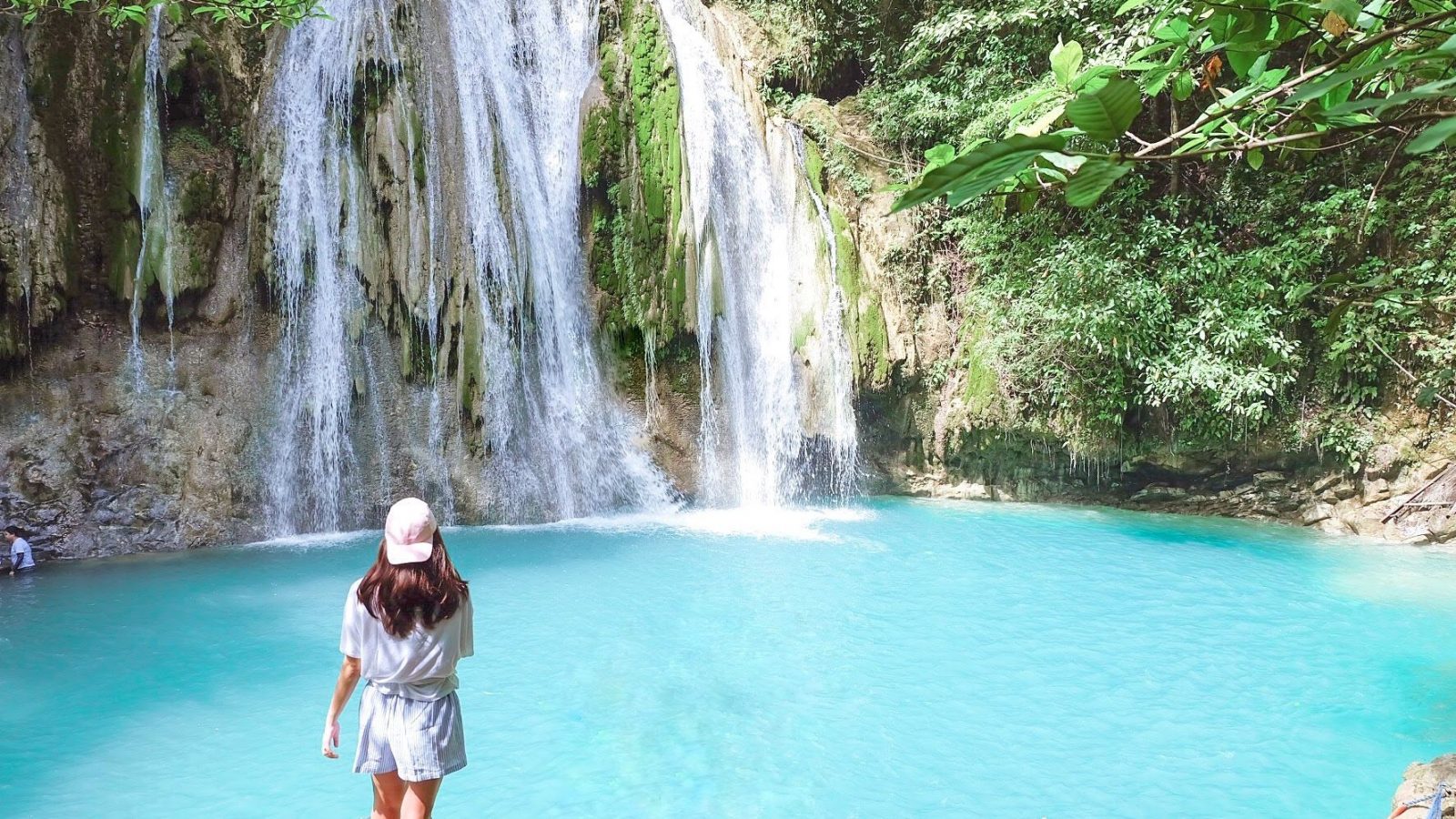 Image source
Take a dip in one of Luzon's waterfalls without having to go too far in Tanay's Daranak Falls and Batlag Falls. Apart from being easily accessible, both waterfalls are considered to be one of Luzon's most beautiful natural wonders. Indeed, with white curtains falling over aquamarine waters, these two falls would make for an excellent picturesque backdrop for photographs. If you wish to gaze upon the night sky and have a blanket of stars aid you in your nocturnal endeavors then pitch a tent and stay the night. Camping options are available at the WK Forest Reserve.
Baras
Image source
Adventure enthusiasts will enjoy the jagged karsts and lush forests of Baras, home to the Masungi Georeserve and a well-liked outdoor adventure facility. If you have been looking to kick your adrenaline into gear, going on an adventure in Masungi will satiate your taste for adventure. Passing through hanging bridges, steel spider webs, and giant rope hammocks amidst the stunning view of Baras' landscapes is just one of the things you can enjoy while staying there.
Cavite
Why Cavite?
Known as the Manileño's favorite weekend retreat, Cavite has always been known as the nearby city for those who are looking for a quick weekend getaway near Manila. However, apart from being known as the city for brief excursions, this picturesque hook-shaped peninsula is also known for both business and leisure. Indeed, there is so much more to discover about its rich history.
TRAVEL TIME
Cavite is 34 kilometers away from Metro Manila and takes approximately an hour and seven minutes to reach via R-1.
Recommended Places
Corregidor Island
Image source
Known to be town rife with culture and history, no tourist's visit to Cavite would be complete without a stop to Corregidor Island. While plenty of Cavite's tourist spots would already serve as a history lesson to visitors, there is no place richer in history than Corregidor Island itself. As the last line of defense during World War II, the island itself is a perfect stop for history junkies who are looking for remnants of the battles that were once fought there. It is full of ruins and lighthouses. The oldest landmark on the island is a lighthouse situated in the same location since 1853.
Sky Ranch
Image source
Considered as one of the popular attractions in Cavite, a visit to the Sky Ranch should be on your itinerary whenever you are in the city. The Sky Ranch is a leisure park located in the province and equipped with the country's biggest Ferris wheel that is said to give you an unobstructed view of the Taal Volcano. If you are traveling with children, there are plenty of rides you and your family can enjoy as well.
Aguinaldo Shrine
Image source
History buffs and enthusiasts should include a visit to the Aguinaldo shrine in their travel itineraries. Individuals with a penchant for history will love this place as it is rife in history. It is where the first President of the Philippines had taken up residence. The shrine has also served as his final resting place as it is where his remains are entombed apart from serving as a national museum.
Pico De Loro
Image source
Individuals with a penchant for chasing the great outdoors should never miss the chance of seeing Mount Pico de Loro, a dormant volcano located in the middle of the Cavite province. However, keep in mind that Mount Pico de Loro is not an easy trek even for experienced hikers. The hike alone would take you anywhere from a couple of hours to more to reach the summit. The trek is rewarding but will be treated to a breathtaking view that overlooks the island.
Laguna
Why Laguna?
More popularly known as the birthplace of the country's national hero, Dr. Jose P. Rizal, Laguna lies southeast of Metro Manila and is known to be a place rich in history that perfectly balances the old and new. Individuals with a penchant for indulging their adventurous side will enjoy Laguna's hot springs and various mountain treks. Private resorts aside, the province offers thrilling and intimate experiences as well. With majestic waterfalls, baroque churches and nature treks among the things you can see and explore, Laguna is the perfect place to visit for a brief weekend excursion near Manila.
TRAVEL TIME
Laguna is 102 kilometers away from Metro Manila via the S Luzon Expressway. It takes roughly two hours and forty-one minutes to reach.
Recommended Places
Nuvali
Image source
Individuals with a proclivity for retail therapy should do some weekend out of town shopping by visiting Nuvali. Apart from being home to a great number of shops, trunk shows, and bazaars, Nuvali is also an excellent outdoor facility that promotes environmental sustainability. In this regard, you can expect biking and running trails to be surrounded by a copse of trees. Wakeboarding enthusiasts should also make it a point to stop at this outdoor facility as it is home to Repub1c Wakepark.
San Pablo City
Image source
Nature lovers should not miss the opportunity of visiting San Pablo, Laguna. Heralded as the City of Seven Lakes, visitors can engage their senses by taking a dip in not only one but seven lakes. This place is known to have some of the most beautiful lakes in the province known as Lakes Sampaloc, Yambo, Pandin, Muhicap, Bunot, lalibato and Palapakin. However, while all seven are reachable, the most accessible and tourist-friendly are Bunot, Pandin, and Yambo.
Pagsanjan Falls
Image source
No Laguna itinerary is complete sans a visit to one of its most iconic and idyllic locations. Known as one of the Philippines favorite tourist spots, the Pagsanjan Falls is as majestic and beautiful as our grade school books claim them to be. Locally, the place is referred to as Magdapio Falls but regardless of what designation you go by, its natural beauty is undeniable and a thing to behold.
Batangas
Why Batangas?
Apart from being known as the typical Manileño's place for a weekend beach getaway, Batangas has more to offer than just its beautiful and scenic beaches. Admittedly, while Batangas has something to offer in terms of rich history and vibrant culture, it has always been well-known for the best beaches in Luzon. However, even non-beach dwellers would find something to do in this city.
TRAVEL TIME
Batangas is approximately two hours and three minutes (107 kilometers) away from Metro Manila.
Recommended Places
Kapusod Treehouse
Image source
Travelers who are looking for hotel alternatives will love the literal Treehouse accommodation that overlooks the vast Taal Lake Protected Landscape. The Kapusod Treehouse is pretty much like an average hobbit's house where a range of accommodations is available for use to visitors. Apart from staying in quirky accommodation quarters, staying in Kapusod offers guests a chance in being fully immersed in ecological living.
The Town of Taal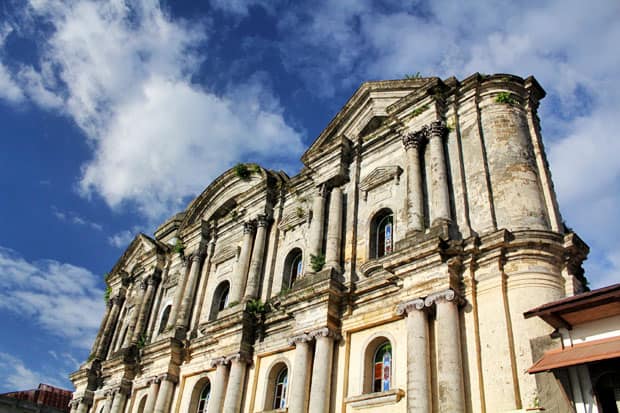 Image source
As one of the very few heritage towns left in the country, tourists arrive by the droves to the Town of Taal to see not only the famed volcano but the numerous ancestral houses found in the town proper as well. History buffs and enthusiasts will be given the time of their lives just strolling around towns especially when they discover that some of these houses have been turned into museums.
Malabrigo Lighthouse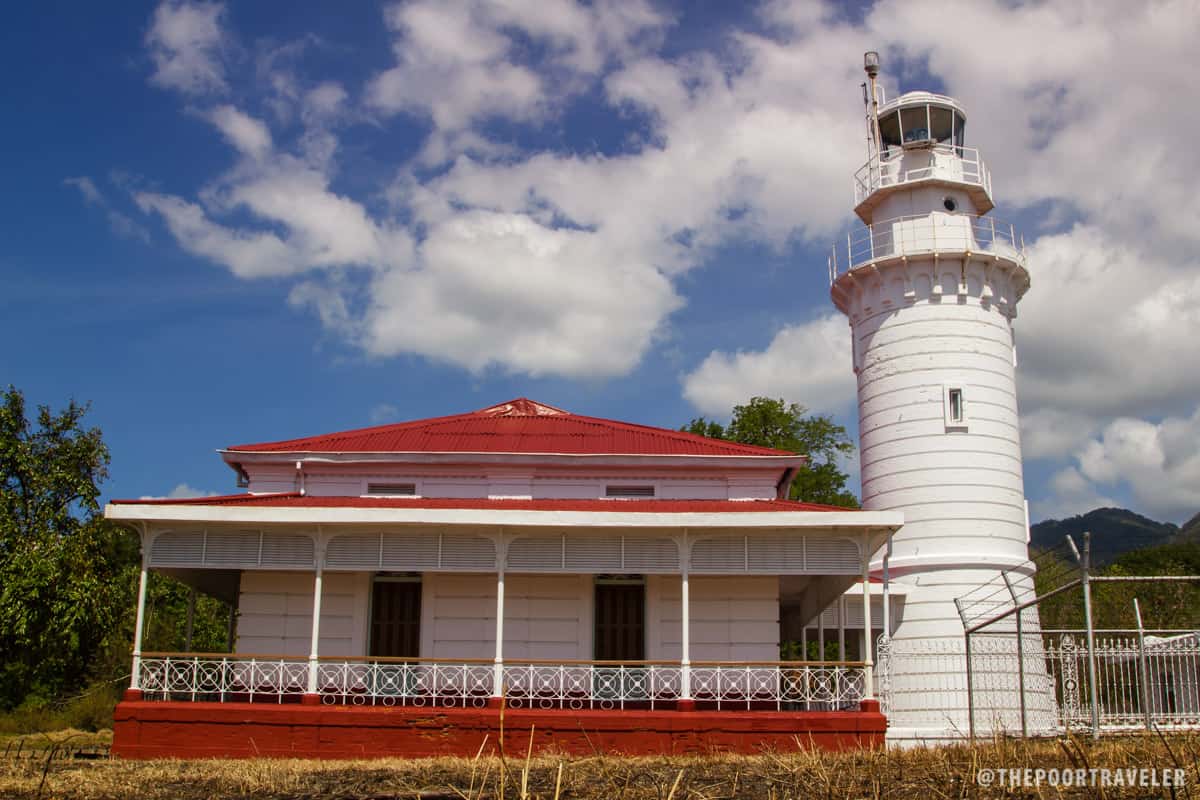 Image source
Known just as the parola to the locals, The Malabrigo Lighthouse or Faro de Punta Malabrigo is one of the two lighthouses in Batangas constructed in 1891. Erected mainly to guide naval vessels traveling through the eastern side of the Verde Island Passage and Tayabas Bay, the historic tower has now become a tourist spot owing to how it remained remarkably in use over the use with updated solar-powered lamps. It has stood the test of time insomuch that it was declared a National Historic landmark in 2006.
Bataan
Why Bataan?
A small, beautiful peninsula that finds its sweet spot between the West Philippine Sea and the Manila Bay, Bataan has a lot to boast in terms of picturesque landscapes and breathtaking places. While incredibly rich in history and culture, Bataan is still vastly underrated despite being surrounded by different kinds of bodies of water. However, given its myriad of attractions, Bataan is poised to become the next burgeoning tourist destination soon.
TRAVEL TIME
Via the R-8 and North Luzon Expressway/Subic-Clark-Tarlac Expressway, it takes two hours and thirty-eight (162.8 kilometers( minutes to reach Bataan.
Recommended Places
Mount Samat Shrine, Pilar
Image source
Known as the province's most historical (and recognizable) landmark, Mount Samat offers so much more than just a reference to a token piece of history. The Dambana ng Kagitingan (Shrine of Valor) located at the mountain's summit is a tribute to the unrelenting courage of the Filipino and American soldiers who fought the Japanese troops during World War II. The cross itself is magnificent and stands 92 meters high but what makes it so majestic is the panoramic view of Bataan and Corregidor it offers visitors.
Sisiman Bay
Image source
Travelers with a proclivity for chasing sunsets should give Sisiman Bay a visit. Located at the southernmost part of the Bataan Peninsula, Sisiman Bay in Mariveles is an idyllic location for taking Instagram-worthy photos and watching the sunset. With a myriad of rock formations, a pebble beach and lighthouse to serve as a backdrop, the photographs you take are sure to be extraordinary.
Playa La Caleta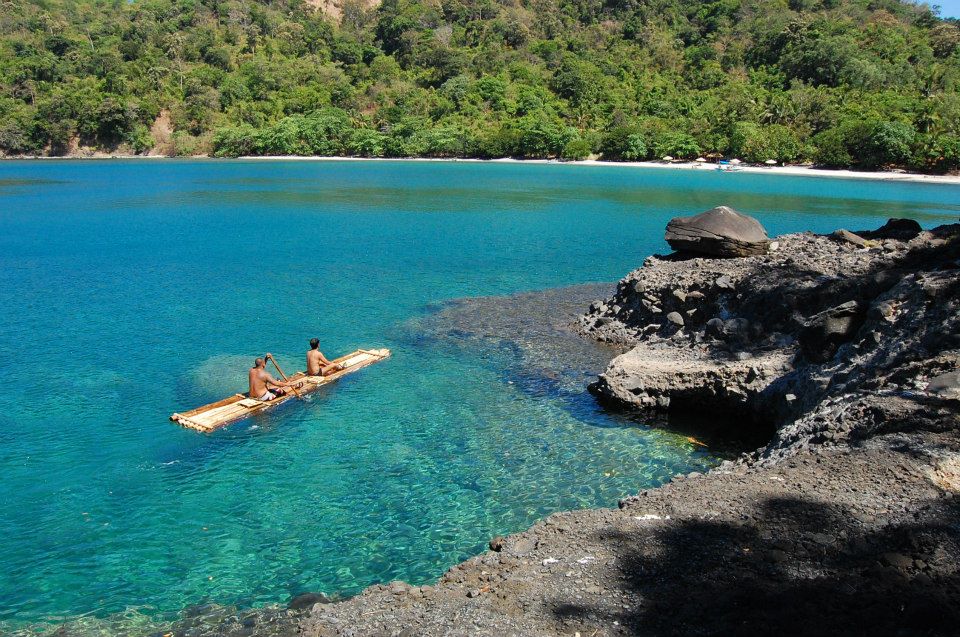 Image source
Perfect for escaping the noise of the metropolis, Playa La Caleta is a remote island near Morong. This serene destination is a popular choice for individuals who wish to go on an island hopping experience by visiting nearby beaches such as the Velasco Pink Beach, Biga Cove and the Caragman Cove.
Pampanga
Why Pampanga?
Fondly known as the Philippines' culinary capital, Pampanga has a lot to offer in terms of gastronomic treats and epicurean delights. Indeed, Pampanga is the perfect place up north for foodies and culinary enthusiasts alike. However, discussions of food aside, Pampanga is also known to have a vibrant and buoyant business climate that contributes to its popularity. More importantly, it is easily accessible from Manila as it is approximately only an hour away from the metropolis via the North Luzon Expressway.
TRAVEL TIME:
From Metro Manila, it takes an hour and forty minutes (81 kilometers) to reach Pampanga via the R-8.
Recommended Places
Mount Pinatubo
Image source
Adventurous souls should never miss out on the opportunity to go trekking in Mount Pinatubo. This must-experience adventure is only available at the famed landmark and tourists can try and avail of this trip in a day tour package.
Fontana Water Park
Image source
Individuals and tourists with an affinity with an affinity for splashing around the water should visit Fontana Water Park. Located at Clark Freeport, Fontana Water Park has ten water park features with six kinds of waves as high as three feet. The water park offers a myriad of aquatic activities that are sure to delight and excite guests and visitors.
Sandbox, Alviera
Image source
If you truly want to take advantage of the long weekend by doing not just one outdoor activity but a myriad of them, then you should definitely head on over to The Sandbox, a recreational facility in Porac, Pampanga. Located in the vast expanse of the Alviera property, this adventure facility offers something for the whole family or barkada to enjoy. Attractions range from challenging you physically and mentally so you are sure to have a fun-filled weekend in this versatile facility.
Ilocos Sur
Why Ilocos Sur?
It is easy to associate Ilocos Sur with the historical and cobbled streets of Vigan, one of the most visited cities in the North. However, apart from being the quaint and charming town everyone associates with well-paved roads, there is a lot more to Ilocos than what meets the eye. It is a place where nature and history collide. From the streets of Vigan to the magnificent formations of dunes in Paoay, Ilocos almost has everything a traveler needs when it comes to rest and recreation.
Recommended Places
Calle Crisologo
Image source
Undoubtedly, no trip to Ilocos would be complete without a stop in Vigan. Apart from being a popular and major tourist magnet, Calle Crisologo gives visitors a brief glimpse of the Spanish era with its Spanish-style houses. Just stepping into the place itself would already be like a trip back in time as the street features the vibrant lifestyle of the said era.
Bantay Belfry
Image source
Sitting atop a hill that offers a generous and panoramic view of the entire Ilocos Sur, the Bantay Belfry is a stop that you should include in your Ilocos Sur itinerary. If you wish to see the vast expanse of the city, you need to make it to the top and from there; you will readily understand why Ilocos Sur is such a breathtaking sight. Apart from the gorgeous view, the belfry has historical significance as used as a watchtower for pirates during the Spanish colonial era.
Tirad Pass
Image source
Individuals who loved their history should never miss out on the chance of visiting the famous Tirad Pass. This pass holds historical significance for most Filipinos as it is where Gregorio Del Pilar, a young general, fought against the Americans to allow then revolutionary leader, Emilio Aguinaldo to escape. Today, the place is designated as a National Shrine.
Zambales
Why Zambales?
While Zambales is not as developed as other beach destinations like Boracay and Palawan, the province has its subtle charm that entices locals and tourists alike to pay a visit. Apart from giving you that much-needed island getaway, you are also given a taste of what it is like to live in the province which is enough for a quiet weekend getaway. Individuals who love relaxing on the beach, trekking on mountainous regions and exploring other tourist spots will love Zambales and will undoubtedly fill their itinerary with a variety of things to do.
TRAVEL TIME
Via the N Luzon W Expressway and Olangapo-Bugallon Road, it takes four hours and fifty-one minutes (255.1 kilometers) to reach Zambales.
Recommended Places
Mount Pinatubo
Image source
This famous volcano had changed the entire area's landscape when it erupted in 1991 that it most certainly is worth the visit when you visit Zambales. Apart from the beautiful Crater Lake view that rewards you upon reaching the top, you get to appreciate the unexpected beauty that is left by the devastation back when the volcano erupted.
Ramon Magsaysay Ancestral House
Image source
If you wish to know more about the enigmatic former Philippine President Ramon Magsaysay, be sure to include his ancestral house in your stops. While he was born in a nearby town, only a bust remains at the spot. He spent most of his formative years in the modest two-story house which has since then been transformed into a museum that features facets of the grand "Champion of the Masses'" life.
Capones Island Lighthouse
Image source
Brush up on history and head over to the Capones Island Lighthouse. While lighthouses are generally great places to visit (especially when you get to the top and see the overlooking view out over the water), this lighthouse is especially unique as it was the first list in 1890 to guide ships away from the rocky shores. More importantly, this lighthouse has been considered as a historical site as it was the first project taken on by the Spanish Colonial Government.
Anawangin Cove
Image source
No trip to Zambales is complete without a dip in one of its beautiful and picturesque beaches. Of notable mention is Anawangin Cove which is crescent-shaped beach lined with Ago trees with the Mount Pinatubo peeking just at its background.
There is no absolute need to travel far or even book a ticket for the next long weekend. Your prospective plans for weekend getaways and excursions can all be accomplished in Luzon alone. After all, Manila is rife with many neighboring provinces that offer refreshing natural getaways that would give you an entirely different feel from the claustrophobic ambiance of the metropolis. So, if you need a brief holiday, hold off plans of going too far off places that would require you to book a plane or boat ticket and save that for extended trips. Instead, take it as a chance to explore the surrounding cities and provinces near you. You might not know it just yet, but you might discover hidden gems that would make one of these provinces your favorite weekend getaway.